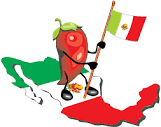 Proposed Agenda
September 8th, 2017- September 10th 2017
Friday, September 8th:
Meet and Great "Ice Breaker" : At the Hyatt Hotel at 5:00PM -5:45M
Board the Buses and Depart to the Castillo at 5:45- 6:00pm sharp. There will be a number of shuttle buses that will pick us up and take us to the Castillo and return us back to the Hyatt in Polanco.
Arrival at the Castillo: 6:45PM- Welcome by Mark Maldonado
Castillo Tours: 6:45 to 7:30PM
Concert: 7:30-8:30PM. 14 member orchestra that will play classical music: Del Barroco a lo Contemporáneo -Vivaldi, Packelbel, Albinoni, Rodrigo y temas de películas. This will be a sit down event.
Welcome to All: Paul Williams Executive Director, American School Foundation
Mingling, wine and canapés: 8:30Pm- 10:00PM
Departure to the Hyatt Hotel: 10:15-10:30PM. A representative of the Castillo will sign you out and shuttle buses will take us back to the Hyatt Polanco
Dress Code: Semi Formal.Men: Coat, tie optional, no jeans. Women: Cocktail dress
Beverages: Chilean wines from Santa Carolina winery(Cabarnet and Chardonnay) and soft drinks (per the Castillo rules)
Food: Assortment of horderves to fill your appetite.
Professional Photographer: Fernando Rodriguez Zarate
Saturday, September 9th:
Pick up at the Hyatt in Polanco: 10:00am

Arrive at the American School : 10:30am. (Must have ID)

Tour of the school: 10:30am- 12:30PM

Lunch at the grounds by "El Ticoncito". (Tacos al Pastor etc...) 12:30-1:30PM

Buses depart and return to the Hyatt in Polanco at 2:00PM

Attire: Casual, jeans, sandals, tie-die shirts ok.
Afternoon activities and Options:
TBD
MAIN EVENT: 7:30PM- 2:00AM
Buses will pick us up at the Hyatt in Polanco at 6:45PM

Arrive at the Casino Español approximately 7:30PM

Cocktails: 7:30PM-8:15PM

Welcome- Mark Maldonado and Reunion Committee 8:15-8:30PM

Dinner: 8:30-9:30PM- During this time,a short message by Dr. Felipe Lopez

Classmate Entertainment and other surprises: 9:30PM-10:45PM

Live Band by Grupo Versatil Mediterraneo and DJ for dancing: 10:45PM-1:15am

Chilaquilles and Mariachis: 1:15am-2:00am

Optional bus departure back to the Hyatt: 12:30am

Second bus departure back to the Hyatt: 2:00am

Attire: Men: Tuxedo optional but coat and tie required. Women: Evening Cocktail

Professional Photographer: Fernando Rodriguez Zarate
Sunday:
Pozole Brunch at 12:00PM at Paul Goebel's Art Studio.

Dress code: Casual

Address: Hipolito Taine #212, Polanco, Mexico City
The American School Foundation Class of 77 Main Event
Saturday, September 9th, 2017
"EL Casino Español"
From 7:30pm to 2:00am
Dear Classmates:
We are just getting warmed up and we are going ALL OUT!!!
I'm pleased to inform you that our main event venue has been booked at The Casino Español located in the center district, old Mexico City. After reviewing a number of other venues, The Casino was carefully selected by the committee due to its 150 year old architecture, proximity to downtown and more importantly the overall value that has been offered to us. Below I have outlined some of the details for you to review and a photo of what our venue will look like. What you see in the photo will be almost identical to what you will experience, except with some ASF touches and details.
Venue: Casino Español. Website: www.cassatt.mx

Location address: Isabel la Catolica No. 29 Colonia Centro C.P 06000

Time of the event: 7:30PM-2:00am

Dress code: Formal (more details on this later)

Dinner: Sit down. Each table will have their own waiter. Captains per every 10 tables. Menu options to follow and options for those for special meals.

Round tables that will seat (8) per table, tiffany chairs like the photo with AHS colored tablecloths.

Drinks: Open bar including refreshments and horderves

Music: DJ for dancing and a band -Grupo Versatil Mediterraneo(salsa, rock, disco, musica latina etc)

Security

Valet Parking

Coat hanging service

Mariachi's will be greeting you for the first hour and final hour

Professional photographer(Fernando Rodriguez Zarate)

12:00am-Chilaquilles will be served!
There are a lot more details that will forthcoming over the next two months. We are confident you will be blown away with this venue and your experience will be like no other reunion.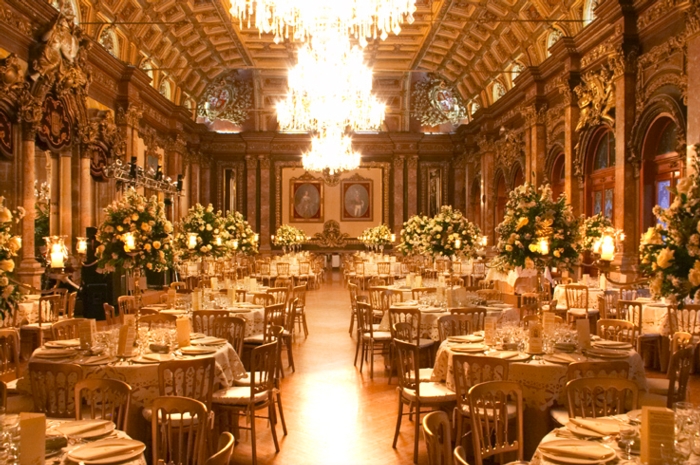 Sunday, September 10th:
12:00PM: Pozole Brunch at Paul Goebels art studio in Polanco. A pozole lunch will be served.