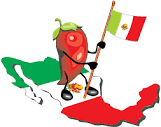 Reunion Agenda
November 4th-6th 2022
Travel day and arrivals:
Early Arrivals:
For those that are arriving early in the week, on Wednesday night November 2nd, I will be hosting a cocktail party with light canapes at 6:30Pm at the Fiesta Americana Presidential Suite. Attire Casual.
Please consider flying in a day early to arrive. For those that arrive early, we will meet at the Plaza Grande downtown and have dinner at the Museo de Gastronomia known for their cochinita pipil. This event is not included in your ticket prices so everyone is on their own.
Dinner starting at 6:30pm till 8:00pm
Rooftop bar: 8:00- to whenever
Friday November 4th: Casa Quinta Montes Molina
"Happy Together" kick off. Dress code: 60's/70's casual
6:30-7:00pm walk to Casa Quinta Montes Molina for a photo shoot on the stairs. Groups of 15 guest will be allowed at a time to go through the short museum.
7:15-7:30: Bienvenida: Mark Maldonado
7:30- 8:30: Cocktail hour
8:30-9:30: Dinner
9:30-1:00am: Dancing
Saturday Hacienda San Juan Opichén:
Dress code: Smart Casual, Yucatecan outfits
Buses will pick up at 4:30pm for arrival at 5:00pm
5:00-6:30PM: Icebreaker cocktail hour con Trio Perla Del Mayab.
6:30pm-8:00/ Sit down dinner
8:00pm-8-15pm: Announcements and Reunion Committee gifts: Mark Maldonado
8:15PM -8:30PM: Lisa Stewart Davies songs
8:30-9:00PM- TV Medley Contest
9:00PM: -11:00PM "Beginnings- A Celebration of the Music of Chicago" from New York
11:00pm-1:00am: DJ dancing
Bus return: There will be three bus returns back to the Fiesta Americana. TBD
Sunday:
Breakfast: 9:00am-10:00am
Bus pick--up at Hotel to cenote: 10:00am
Optional tour to Mucuyche cenote. The cenotes takes an hour to get to and plan to spend atleast two and a half hours there.
Bus return to hotel: 1:30-2:30
Bus pick up at hotel for Horacios: 5:30PM-6:00pm
6:00PM-9:00PM: Farewell light dinner and cocktails at Horacio's home
Monday:
Return home
Suggested Activities
Actividades a realizar durante la mañana los días Jueves 4 y Viernes 5 de Noviembre 2022
Option 1.- Uxmal Pyramids and Chocolate Museum
Option 2.- Paseo en Turibus para conocer la Ciudad y el centro de Mérida
https://www.turibus.com.mx/en/merida
Option 3.- Visit Puerto Progreso and have lunch at the Malecon @
Option 4: Mayapan Pyramids. These pyramids are a few miles out of Mérida.
Crabster Restaurant: Make reservation
https://www.instagram.com/crabstermx/
C. 19 148a, Boulevard Turístico Malecón, 97320 Progreso, Yuc.
Reservations: 969 108 8421
AlmaDía Restaurant: Make Reservation
C. 19 138, Boulevard Turístico Malecón, 97320 Progreso, Yuc.
Reservations: 969 688 2075
For Saturday Night event:
For Men's Guayaberas and Women Formal Dresses
Mujeres: Cocktail dress : Vestidos elegantes, largos o cortos,
Stores located in Merida and at the Fiesta Americana Hotel Mérida
Stores in Mérida (Harbor Mall), and in Mexico City in Miyana Polanco
Tour Guide:
https://turismocarek.mx/tour-uxmal-y-museo-del-chocolate-desde-merida/
Whattsapp: +52 1 998 233 5669
reservaciones3@turismocarek.com
Almadia Restaurant: Progreso
CRABSTER's Restaurant: Progreso
Uxmal y Museo de Chocolate
Turibus