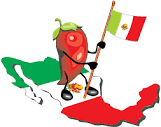 Proposed Agenda
November 4th-6th 2022
Travel day and arrivals:
Please consider flying in a day early to arrive. For those that arrive early, we will meet at the Zocalo downtown and have dinner at the Museo de Gastronomia known for their cochinita pipil. This event is not included in your ticket prices so everyone is on their own.
Dinner starting at 6:30pm till 8:00pm
Rooftop bar: 8:00- to whenever
Friday November 4th: Casa Quinta Montes Molina
We will be offering some optional tours during the day or you can relax by the pool or go shopping.
6:30-7:00pm walk to Casa Quinta Montes Molina for a photo shoot on the stairs. Groups of 15 guest will be allowed at a time to go through the short museum.
7:30- 8:30: Cocktail hour
8:30-9:30: Dinner
9:30-1:00am: Dancing
Saturday Hacienda San Juan Opichén:
During the day we will offer some optional tours or you can hang out by the pool.
Buses will pick up at 4:30Pm for arrival at 5:00pm
5:00-6:30PM: Icebreaker cocktail hour con Trio Perla Del Mayab.
6:30pm-8:00/ Sit down dinner
8:00PM -8:30PM: Lisa Stewart Davies songs
8:30-9:00PM- TV Medley Contest
9:00PM: -11:00PM "Beginnings- A Celebration of the Music of Chicago" from New York
11:00pm-1:00am: DJ dancing
Bus return: There will be three bus returns back to the Fiesta Americana. TBD
Sunday:
Breakfast: 9:00am-10:00am
Bus pick--up at Hotel to cenote: 10:00am
Optional tour to Mucuyche cenote. The cenotes takes an hour to get to and plan to spend atleast two and a half hours there.
1:30-2:30: Bus return to hotel
6:00PM-9:00PM: Farewell light dinner and cocktails at Horacio's home
Monday:
Return home