AHS Class of 77-40th Reunion
Hotel Announcement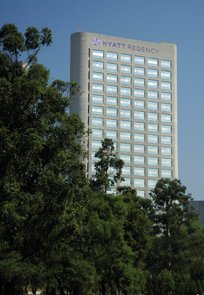 Dear Classmates:
One of the most important component of a successful reunion is the selection of our hotel that will act as a "base" to the other scheduled events, provide ample rooms to accommodate large groups, room rates and most importantly an opportunity for all of us to be in one place. We understand that some of you will want to use your points and have preferred hotels and by all means take advantage of that.
The reunion committee has selected the Hyatt Hotel in Polanco as the hotel of choice. Thanks to Richie Katzman, we have secured a preferred rate. The hotel is 5 star and has a 725 room capacity with all amenities and is centrally located to all the venues we will be attending to.
At this moment since we are still 10 months away and have not started selling tickets, Hyatt has allocated us (10) rooms at our preferred rate. Once these rooms are taken, we will book a larger block. The rate is good for two nights : Friday and Saturday night. Here is the procedure to book your room:
1) If you only plan on staying two nights, the rate is $135US plus tax: Click on the following link provided by the Hyatt Hotel or type in your web browser
https://aws.passkey.com/go/AmericanSchoolFoundation77
2) If you are planning to stay longer, meaning coming in earlier or staying a few days later after the reunion, please go directly to the main Hyatt website and book your reservations online as the blended rate may be less. Hyatt also accepts AAA discounts.
HYATT REGENCY MEXICO CITY
Campos Elíseos 204, Polanco Chapultepec, México D.F. 11560
T +52.55.5083.1234 E Berenice.flores@hyatt.com
mexicocity.regency.hyatt.com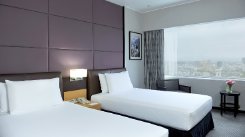 Abrazo a todos!!
The Reunion Committee